1. I heard that there is a new State of Colorado Conveyance Regulation concerning my annual testing (performed by my service provider) and the periodic annual inspection (performed by my third-party inspector). What is the new regulation?
Effective April 1, 2017, the State of Colorado OPS Conveyance Division issued a new regulation requiring that ALL annual and five (5) year safety tests be scheduled and performed within sixty (60) days prior to the periodic annual inspections performed by a third party inspector. The reason for this change is due to the fact that many facilities were having their periodic inspections (done by 3rd party) completed just before the annual or five (5) inspections (done by service company) were due. Subsequently, they found that in some cases the annual or five (5) year inspections were being missed or became overdue and the third party inspection was not able to catch the overdue inspection until sometime the next year. This allowed many conveyances around the state to remain in an "overdue" or "expired" state close to one year. This new regulation attempts to bridge the gap between the two (2) different type of inspections and prevent missed or overdue testing on conveyances to go unnoticed for an extended period of time.
Effective January 1, 2019 it is mandatory that all conveyance owners arrange for their conveyances to be tested by their service provider within sixty (60) days PRIOR to the scheduled periodic third party inspections. They realize this coordination is not going to be easy. Therefore, they have given owners a twenty-one (21) month reprieve to allow for the coordination between contractors prior to enforcement of the rule. It is imperative that owners contact their service providers for both the elevator testing as well as their periodic inspections to make sure a schedule is in place to insure testing of conveyances happens sixty (60) days prior to the scheduled periodic inspection(s) for each conveyance.
Link the OPS Conveyance Website for more information…
https://mailchi.mp/state/colorado-conveyance-bulletin-second-quarter-2017
2. What's the difference between a Certificate of Operation and an Operational Permit?
A Certificate of Operation allows the conveyance to operate and is based on the inspection of the conveyance, performed by your 3rd party private inspector. These certificates expire one year from the date of inspection.
An Operational Permit allows the conveyance Contractor to perform routine maintenance as outlined in the Maintenance Control Program as described in ASME A17.1 Section 8.6.1 and to repair or replace conveyance components that are not defined as Alterations in the Denver Fire Code or State Conveyance Regulations 7 CCR11018.
Link to City and County Fire Department Website for more information…
https://www.denvergov.org/content/denvergov/en/fire-department-home/inspections/conveyance-program.html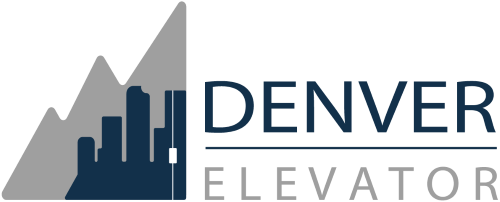 Denver Elevator Company, a full-service elevator and escalator contractor specializing in the service, modernization, and repair of elevator & escalator
Adams, Arapahoe, Boulder, Broomfield, Clear creek, Denver, Douglas, Gilpin, Jefferson and Weld Counties